We don't mean to depress you with the disturbing statistics about the Pakistani healthcare system but it is what it is! And yes, let's face it because Pakistan has a deteriorating health status where either many doctors are looting the poor people or people are left to die because they lack the resources to go abroad. In addition to that, even if there are a few good hospitals or doctors here in Pakistan, they could not be regarded as sufficient for the entire country. Moreover, the hospitals also lack the facilities required for treating the patients so what are you going to do about it? You write an article that reaches out to the right place and that is exactly what we are going to do because we tried looking for the ray of hope but found none related to the poor healthcare in Pakistan. There is a lot that needs to be fixed and one of those things is the Pakistani healthcare system.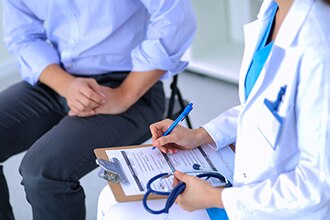 The mortality rate is very high in which the leading contributing factor is that of the lack of treatment. It could be examined from the following statistics:
Hence, it could be implied from the statistics mentioned above that among many other issues that exist in Pakistan, this is quite a big one because people suffer from chronic and mild illnesses/diseases. And the worst part about the issue is that people are not being treated properly because of the lack of hospitals and scarcity of resources. To put a cherry on the top, the VIP culture prevails in all of the sectors including the medical healthcare centers and hospitals and people with money get proper treatments since they can go abroad while others cannot. Therefore, this issue needs to be brought to the daylight and that is what we are going to do.
So, here is the long list of diseases that can't be treated in Pakistan and one has to pay a huge sum of money to go abroad and get treated
1. Neurological Diseases
People suffering from chronic and complex neurological diseases are left there to die because of the improper medical facilities, lack of treatment or high priced surgeries. The neurological diseases that could be controlled through proper health care are not remotely possible to be treated here in Pakistan.
2. Cancer
Pakistan lacks the medical facilities required for curing cancer since it requires a long-term treatment plan. Even though the medical facilities have expanded to treat this issue nonetheless, it is not that elaborate as it needs to be. Thus, it cannot be properly treated in Pakistan.
3. Organs Transplant
The success rate of organs transplant is very low in Pakistan and in some of the cases, the operation is not carried out properly.
4. Mental Illnesses
There are many mental illnesses that are either misdiagnosed or mistreatment by the doctors because of the lack of knowledge as well as lack of facilities. Some cases are even made worse because fake doctors give people the wrong medicines.
Rare Illnesses Or Diseases
There are many rare illnesses cases which we see every other day on the Pakistani news channels that cannot be treated in Pakistan at all. It is due to the fact that there is not only lack of medical facilities but in addition to that, the doctors of various specialization fields are also lacking in the region.
Alternative Healing Methods
There are several alternative healing methods that are used in Pakistan and two of the most dominant ones are herbal treatment methods or how the locals call it 'Hakeem/ Hikmat' medicines besides the spiritual healing methods. These are the two options that people make use of in order to find a cure for their illness. Moreover, when the illness is chronic and people are not happy with the medical treatment outcomes, they opt for the alternative healing methods which are not a new concept since Pakistan is both a cultural and religion-oriented country.
Cases Of Pakistanis Asking For Help Through Foreign Visa
Faiza Tanveer's case was highlighted over the media when her visa to visit India got rejected. She was suffering from an oral tumor that was cancerous and was looking forward to getting it treated from India. Long story short, she was granted a visa to visit India for her treatment (it was rejected by India at first). It could be examined from the following tweet:
The issue for poor healthcare in Pakistan is so widespread that people started asking for more visas to visit India which is quite unfortunate because why are we literally begging for something that we could have in our own country?
Another case that came to the limelight was of an 18-year-old girl named Saima who required an urgent liver transplant. Her father started looking for other options and ended up going to India for her surgery. Hence, there are so many Pakistanis suffering from different forms of illnesses and diseases but are unable to find the right treatment because of the poor healthcare system in Pakistan. This is a very serious matter that ought to be resolved.
What Needs To Be Done?
Well, honestly, there is A LOT that needs to be done. But first things first, lets start with increasing the number of medical colleges and medical healthcare systems. This will enable the country to make the best doctors for the hospitals since there is no lack of talent here in Pakistan. Once this step is achieved, the government needs to keep a track on providing the healthcare facilities in order to deal with the issue pertaining to unavailability of medicine besides lack of treatment and provide quality healthcare in Pakistan.
Like other sectors, healthcare in Pakistan is also the victim of corruption. If there is a government hospital, anyone on the higher authorities can manipulate the resources. So, a significant need for monitoring and management is also required so that the concept of having poor healthcare in Pakistan could be redesigned to a better one. When the resources are used in the right way, it could help in resolving a lot of issues. In addition to that, instead of going to private hospitals, people will start looking for government hospitals. Consequently, all of these methods would enable in treating all kinds of diseases that could strengthen the medical and healthcare system in Pakistan. Lastly, the research and development domain area needs to be prioritized by the government so that the medical treatment methods keep on improving.
What are your thoughts about it? Do you have any better ideas that the government could use? Then let us know by leaving your thoughts in the comments section below.