Aamir Liaquat Hussain is the bane of our existence! Each year when Muslims unite to pray and celebrate the holy month of Ramadan, he stirs up old or new controversies. Be it the distribution of orphaned children, bashing channel (multiple) owners, insulting women, igniting the fight among different sect, going out of the way to embarrass the audience, or insulting people in general – Aamir Liaquat has done it all!
After tainting almost every single channel with his despicable presence, this Ramadan he will appear on the national television PTV!
Thanks@PTVNewsOfficial @GlobalPtv @WorldPTV #PTVBolan pic.twitter.com/UeSceZ48Mp

— Aamir Liaquat Husain (@AamirLiaquat) May 4, 2019
The worst news doesn't end here actually.. Yes, there is more. The "awami" anchor announced that he will be playing the role of the Kashmiri fighter Burhan Wani in Ayub Khosa's upcoming biopic.
The selection of Aamir Liaquat for the role of Burhan Wani is no doubt an idiotic decision. The filmmaker did not confirm the new though, so there is still hope that it's just a nightmare. The selection is just wrong on so many levels, first because a 47-year-old man portraying to be a 21 year old is unthinkable! Being a member of the National Assembly, it is graceful to just stick to your obligation to the nations. Even though he is acting out the role of a scholar pretty well, it doesn't mean that he has to tarnish the image of a person who inspired millions.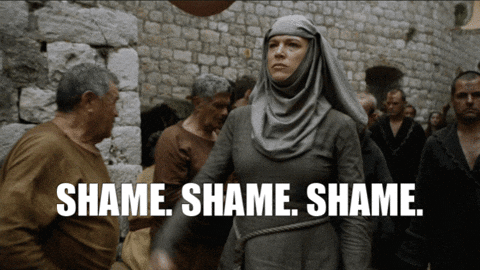 I cannot even imagine why a controversial figure is selected for a movie that can be used to highlight the cause of Kashmiris. Don't we have enough talented artists in our country anymore? Is he the last option? There are just so many questions that need to be answered.
The announcement was not appreciated by Twitterattis or Pakistanis in general and the reaction is the perfect example for Ayub Khosa to revert the decision.
Even India hasn't been this cruel with Kashmiris https://t.co/kHklgMuxth

— Shabbir Hussain Khan (@ShabbirKhan111) April 28, 2019
Aamir Liaquat in role of Burhan Wani shaheed, in upcoming biopic, will actually be an insult and disgrace to the sacrifice of great martyr and to whole freedom struggle of #Kashmir. This joker @AamirLiaquat playing Burhan will be mockery of our movementhttps://t.co/Ow0bT42Ujw

— Frontline Kashmir (@FKdotPK) April 26, 2019
#BurhanWani, is an immortal soul who reflects in each n every Kashmiri.@AamirLiaquat in role of Burhan Wani in his biopic will be insult of our commander.This z an affront 2 martyrs n der families.Give him whatever role u want bt v will not accept such disgrace of our hero ! pic.twitter.com/Aqn9mJHA1W

— Nimra Samar (@Burhan2190) April 29, 2019
Please don't play with emotions of Pakistani nation especially of Kashimires. #BurhanWani https://t.co/yBX919RN1G

— Adeel Khosa (@AdlKamran) April 28, 2019
Its an insult to our hero #BurhanWani https://t.co/uL1GF5koZX

— Kaleem Zahid (@kaleemkashmiri) April 28, 2019
After going through social media feed, it is clear that no one is up for the idea except Ayub Khosa and Aamir Liaquat himself! Let's just hope that its a distasteful joke and nothing else otherwise 'hum sharminda hain'!